Feel the beat…
The Latest Info & All That Jazz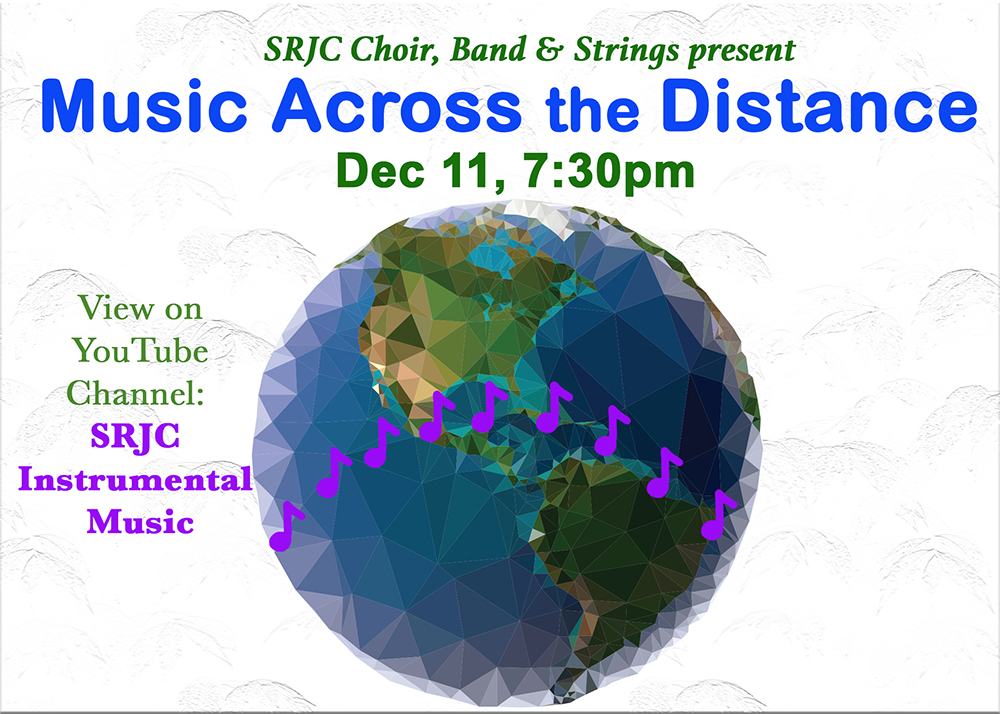 Join SRJC Choirs, Band & Strings for "Music Across the Distance" under the direction of Jody Benecke, SRJC Choirs director, and Dr. Jerome Fleg, SRJC Director of Bands on Friday, December 11 at 7:30 p.m. 
In a time of enforced "social distance," our SRJC musicians reach out to use the magic of music to "touch" the hearts and minds of their listeners – you, our audience!  Music is the universal language that everybody speaks.  In "Music Across the Distance," SRJC music students celebrate the musical connections among people of different cultures from around the globe.  The program includes music from North America, Europe, Africa, and more with composers ranging from Mozart to Pete Seeger!
The recorded video performances were mixed and edited by Nancy Hayashibara, SRJC Choirs accompanist, and Dr. Jerome Fleg and will include special small ensembles of students who have worked on their own in collaboration to prepare, perform, and record some extra special features.
YouTube Premeire link coming soon.